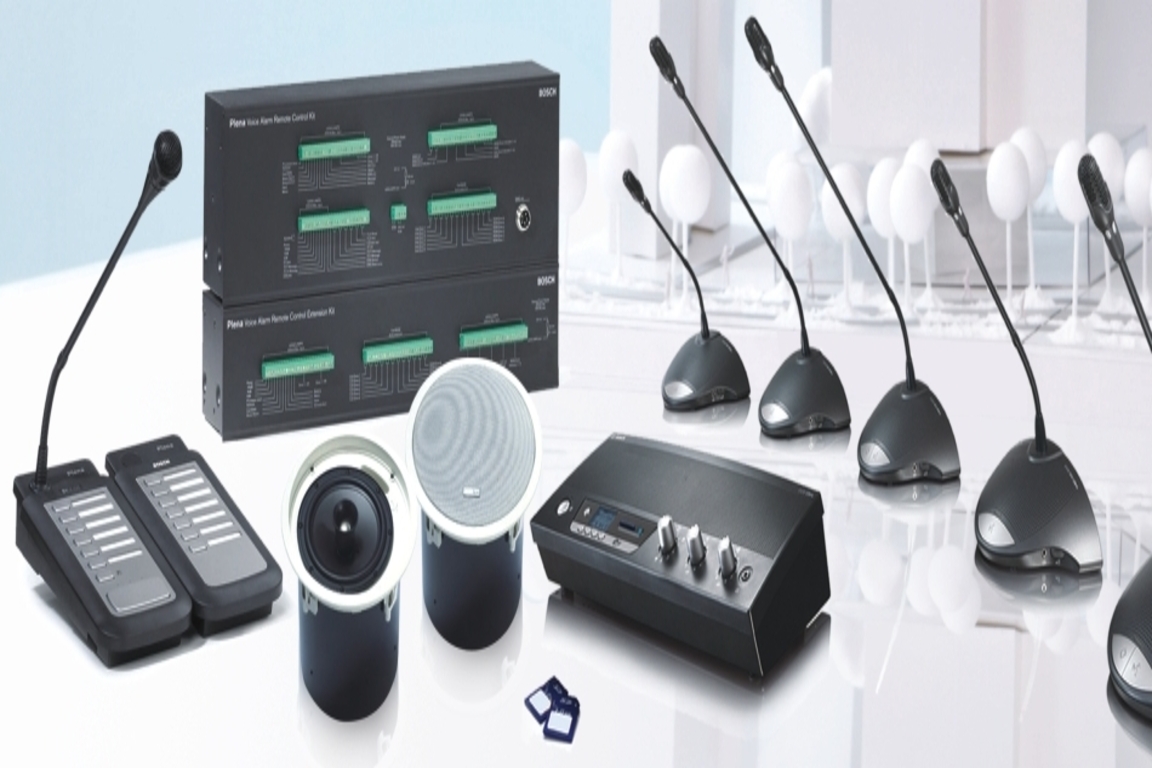 Public Address System Supplier And Installation In India
Public Address Systems supplier and Installation in India
Public address system supplier and Installation is used to increase the volume of the sound. It is an electronic system that consists of microphones, amplifiers, loudspeakers, and other related equipment.
Nowadays there is a huge demand for such systems as they are widely used in many public venues and events. When it comes to delivering a good quality public address system then Noble Firetech emerges as one of the leading companies in this industry. In Mumbai, Noble Firetech is the most reliable Public address system supplier and installation provider.
Components of the Public address system supplier and Installation
The requirements of different components vary according to the need and use of the PA system. But there are some basic components that usually most the Public address (PA) systems suppliers offers:
Microphone

It plays an important role in the quality of sound. We offer different types of microphones. You can choose a suitable microphone according to your requirement at the most affordable price.

Loudspeakers and Power amplifier

The amplifier amplifies the recorded sound. In simple words, they increase the loudness of the sound and then transmit it to the loudspeakers.

The loudspeaker converts the amplified electrical signal sent from the amplifier to humanly audible sound.

Audio mixers

They are used to balance the sound correctly. Its primary function is to accept, combine, process, and monitor audio.

Subwoofers

They are used to produce the sounds of lower frequencies or bass. This helps in creating a three-dimensional audio listening experience.

Some of the other components are cable and microphone stands.
Different types of Public address system supplier and Installation
We serve each segment of society so we have a wide range of Public address systems.
Small Public Address sound system

These systems are suitable for small events and meetings. They are simple and easy to use. These small Public address systems are portable and usually powered by batteries. The systems can be used for speech as well as for background sound.

These systems consist of a microphone, loudspeakers, and amplifiers.

Large Distributed Public Address systems

These are the advanced form of small PA sound systems suitable for big events, buildings, and meetings. Many sound amplifiers are used to amplify the sound and then the amplified sound is transmitted through hundreds of small loudspeakers distributed in different locations.
Benefits of a PA system
It helps to cancel the background noise. So in a noisy environment, you can convey your message effectively.
They are easy to maintain. If they are installed properly then they can be easily maintained. So Noble Firetech provides you with the best Public Address system installation service.
Helps you to capture the attention of more people. Our refined PA system is designed to grab the maximum attention of the people by producing crystal clear and appealing sound.
Noble Firetech is continuously evolving and using modern and most effective methods to develop Public address systems. We are the most experienced and well-known Public address system supplier in Mumbai. We are known for our products, their installation, and after-sales service which makes us different from other Public address systems suppliers.