Fire Fighting Materials System Exporter and Installer
We introduce our selves to you as NSIC & SSI Regd., ISO;9001:2015, CRISIL SME Rating approved, occupational health and safety management system of OHSAS - 18001 : 2007 registered and also merchant exporter vide registration number 201 / M31973. Maharashtra Government Fire Service approved for Designer and manufacturer since 15th August 1999, for Fire Protection System, fire detection system, Domestic water supply Automation system, Industrial valves, Processes Equipments, Processes Pipe line, Steel & Structural fabrication, for variety of application. Our system caters to large spectrum of industrial Sector and also to Domestic and Hotel industries all over world.
Fire Fighting Materials System Exporter and Installer, Design, Manufacturing, installing, testing commissioning, AMC of ▪ Fire Hydrant System ▪ Fire Sprinkler System ▪ Foam Flooding System ▪ Fire Alarm System ▪ Emulsification system (HVWS) ▪ Fire alarm Detection System ▪ Public Address system For Various Industries, Refinery, Steel Industry, Cement Industries, Thermal Power, Switch Yard, Sub-station, transformer yard Rail Way, Yard, Jetty, Paint, Plastic Manufacturing Plant, High Raised Building and Hotel, Mall, IT Park, Call Centre / BPO Centre, Bank etc.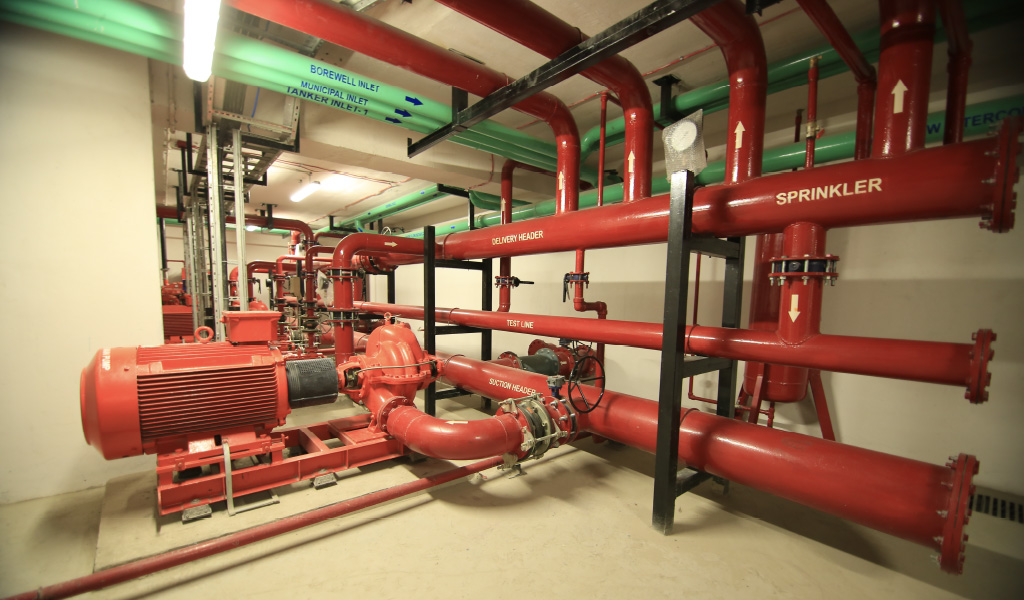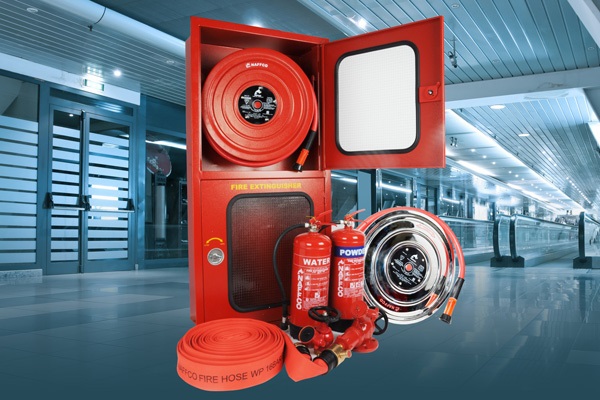 We also handle Underground Fire hydrant system supplier and Installation Oil storage tank, Relocating, Removal & Insertions. We strive to provide a professional and smooth process with exceptional communication throughout, from scheduling to coordinating till completion of job.
We are providing service for Fire hydrant system supplier and installation, Demonstration, System Approval, Annual Maintenance and NOC. And Electrical, Mechanical, Plumbing, Domestic water Distribution system, for high-rise Building.
We also Registered Dealers, Exporters for all type of Process valve, CI, SS, GM, Sluice valve, Butterfly valve, Non Return valve, Air Filter, Oil Filter, Pneumatic Actuator, Hydrant valve, Branch Pipe, Hose Rill Drum, Fire Extinguishers, Fire Fighting application Pump, Motors, Diesel Engine Pump, Fire Sprinkler Nozzle, Smoke Detector, Heat Detector, LPG Lockage sensor, IS / ISO and commercial quality, Pumps, Geared Motor, Filter Fabrics for Hydro Extractor, coolant Filtration system, Biological conductor for swage & Effluent Water treatment system.
We are a listed and approved Fire Fighting Turnkey Contractor for Mumbai, Navi Mumbai, MIDC, Thane, Pune and other Municipal Corporations, Fire Authority
We are Member & Associated Member of